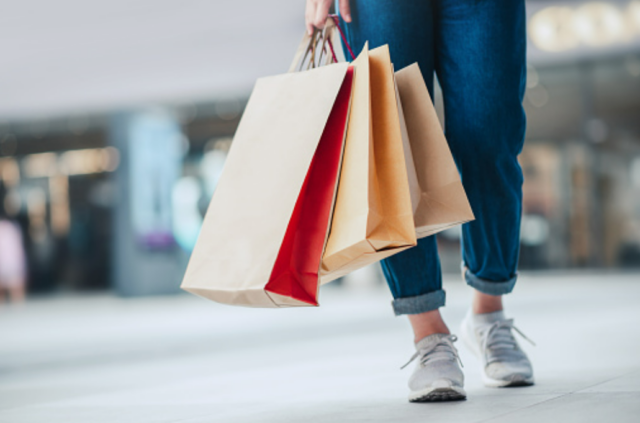 The holidays are the time when we show our love and affection to the people closest to us, and the way we do this is by giving gifts. Everyone who's ever purchased things around the holidays knows that these times can be as scary as they are festive. So, if you want to protect yourself, no matter if you are going to the mall or doing your purchases via the internet, you should check out our.
1. Be aware of your belongings
When we go shopping in large malls, we forget that we need to take care of all the things we have with us. More often than not, we carry our bags with one hand, and we have our phones in another. Nowadays, it is not strange for most of us to go shopping while we have headphones, Airpods, or earbuds in our ears, and those are already too many things to have.
When going out, try to carry as little things as possible, and make sure that the bag you've chosen is secure enough and cannot be opened with ease. When you are in a store, keep your phone and other devices in your bag, and don't leave it open or unattended.
2. Steer away from dark places
If you are going to the stores after dark, make sure you know where you parked your car, put it as close to the entrance as possible, and steer away from dark spots. On the same note, if you are using the bathroom, choose the one that is well-known and don't choose one that is forgotten by most shoppers. Stay clear from areas that are dark or that don't have crowds anywhere nearby.
3. Be careful when shopping online
When we think about holiday shopping, we usually focus just on physical shopping, but more often than not, we choose to make most of our purchases online. Nevertheless, you have to pay attention to online shopping as well, and even though it is physically secure, you can still get harmed.
You need to pay attention to everything, starting from the site that you've chosen, up to security on it, encryption, and you also need to pay attention to the shipping method and delivery and return policies.
4. Always check what others have to say
One of the easiest ways to protect yourself, especially when making online purchases is to check what others have to say about the place. Note that when we check ratings and reviews, we usually focus on the good things, and we tend to forget to see what is the worst thing that could happen.
On websites like PissedConsumer.com, you can see what is the worst that has happened to users, how they were let down, no matter if they had an issue with the purchase, with the delivery, customer service, or anything else.
So, make sure you know what can happen, and see how previous customers dealt with their issues. Doing this can save you a lot of time and money.
5. Don't buy more things that you can carry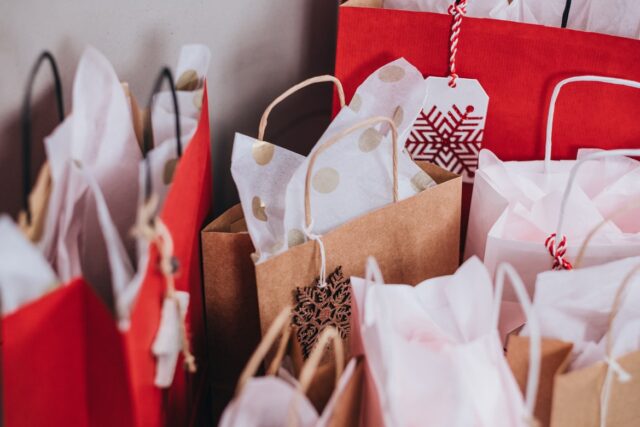 Another thing that you always need to be aware of is how many things you can carry. We all want to do all of the purchases at once, and we want to carry all the bags in just one go, but more often than not, we cannot carry all the weight.
So, plan accordingly before you buy all the things that you want to, and know that you are a much easier target if you cannot unlock your car, or if you just cannot move properly because you've bought too many things. If you have to do this, get a cart and use it until you get to your vehicle.
6. Order from trusted places only
One other thing that you should pay attention to when shopping online is the websites and the encryption they have. Around the holidays there are going to be a lot of new sites that will pop up and that will offer so-called amazing deals. More often than not, they will advertise huge discounts and brands that you've always wanted.
Note that these places are usually spam and they will try to trick you and harm you. Unless you can find a way to check if the place is real, and unless someone you are close with recommends it, you should not test out new sites around the holidays.
7. Always leave a paper trail
When shopping, no matter if it is online or in physical stores, you need to keep all of your receipts and leave a paper trail. This will help you in case you want to return something, or even if you have issues with the purchase.
If you notice that you've been charged more than you were supposed to, it is much easier to prove that with a receipt than to have to get places to trust just your word. It is harder to get scammed when you check the purchase right away, so make sure you do that before you leave the register.
8. Try not to use cash
If you choose to do physical shopping, then you should try to steer away from using cash or carrying too much of it. You may need it for some stores or the parking lot, but try to limit the amount of physical money you carry with you.
If thieves notice that you are having a lot of money with you, they will target you, and chances are, they will succeed in getting your wallet. Instead of that, use your cards, and make sure you have different layers of protection and verification turned on.
9. Use only secure websites
Lastly, when choosing to do online shopping, you need to use secure websites only. No matter if this is your first time using that site, or if you've been a customer for years now, you need to check if the site is secure or not.
The easiest way to do that is to check if they have a lock right next to the URL bar. You can click on the lock and see more information on the site and the security.
Use these tips to ensure your safety and satisfaction. Even though there is no guarantee that you will be safe at all times, these things will help you prevent the most common issues.